Training / courses
Scan-Rope® offers internationally approved training, authorizations and certifications in rope access.
The training usually concludes with a written and a practical exam.

The training take place in our Scandinavian Training Center just outside Helsingborg in South Sweden, just one hours drive from Copenhagen international Airport.
In cooperation with Klatre-Centeret, we run training and certifications in the British/Scandinavian rope access system,
PRAT® (Professional Rope Access Technician.
We also run training and certifications in the international / american system:
SPRAT® (Society Professional Rope Access Technicians).


---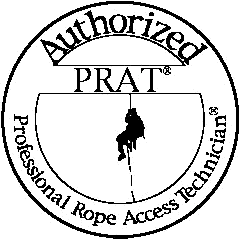 PRAT®-training and -courses are divided in two:
- PRAT®-Worker -training, 7 days
An authorized PRAT®-Worker can doo most rope access work.
Also he can rig simple anchors and lowerable systems and perform rescues, founded on the lowerable system.
All work must be supervised by a Supervisor
- PRAT®-Supervisor -training, 7 days.
An authorized PRAT®-Supervisor is fully trained and authorized to perform all rope access work, including both the work itself, anchors, supervision and not least all rescues.

Both trainings conclude with one day of evaluation with external censorship and an international authorization-certificate is issued if the evaluation is passed.

See coursedates here.


---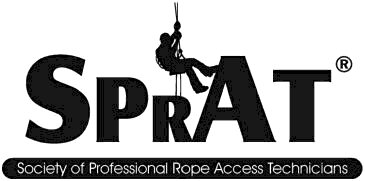 SPRAT®-trainings and certifications are offered in three different levels:
- Level I (Worker),
- Level II (Technician) og
- Level III (Supervisor).

The training for each level lasts 5 days.
At least 500 hours of documented, logged rope access working hours is needed to go from one level to the next..

At level 1 (Worker) you can do simple rope access work.
However you have to be under the supervision of a Supervisor (level 3), whom has the responsibility and stands for both anchors, rescues and safety.
All three levels of training conclude with one day of evaluation, and an international certificate of authorization will be issued, when evaluation is passed.
See times for training here.

In cooperation with Klatre-Centeret we are fullly approved members of SPRAT.
Uniquely for Europe, we even have our own SPRAT Evaluator, which ao. means, that your training will be fully updated at the highest technical level and the highest level of safety.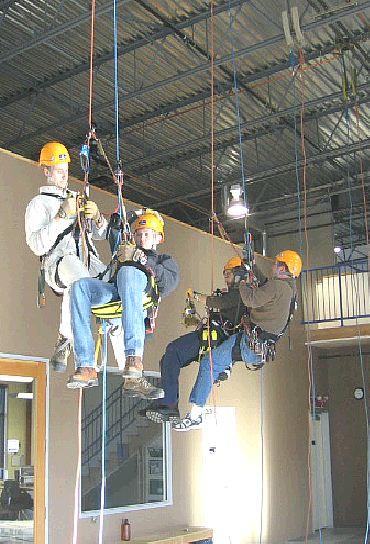 ---
Apart from the above, we also offer:

Update / conversion from SPRAT® or IRATA®, level II or III to PRAT®-worker. 2 days.

Tower climbing, 3 days


Rescue at heights, 2 days


Wind power course, 3-4 days. .

---